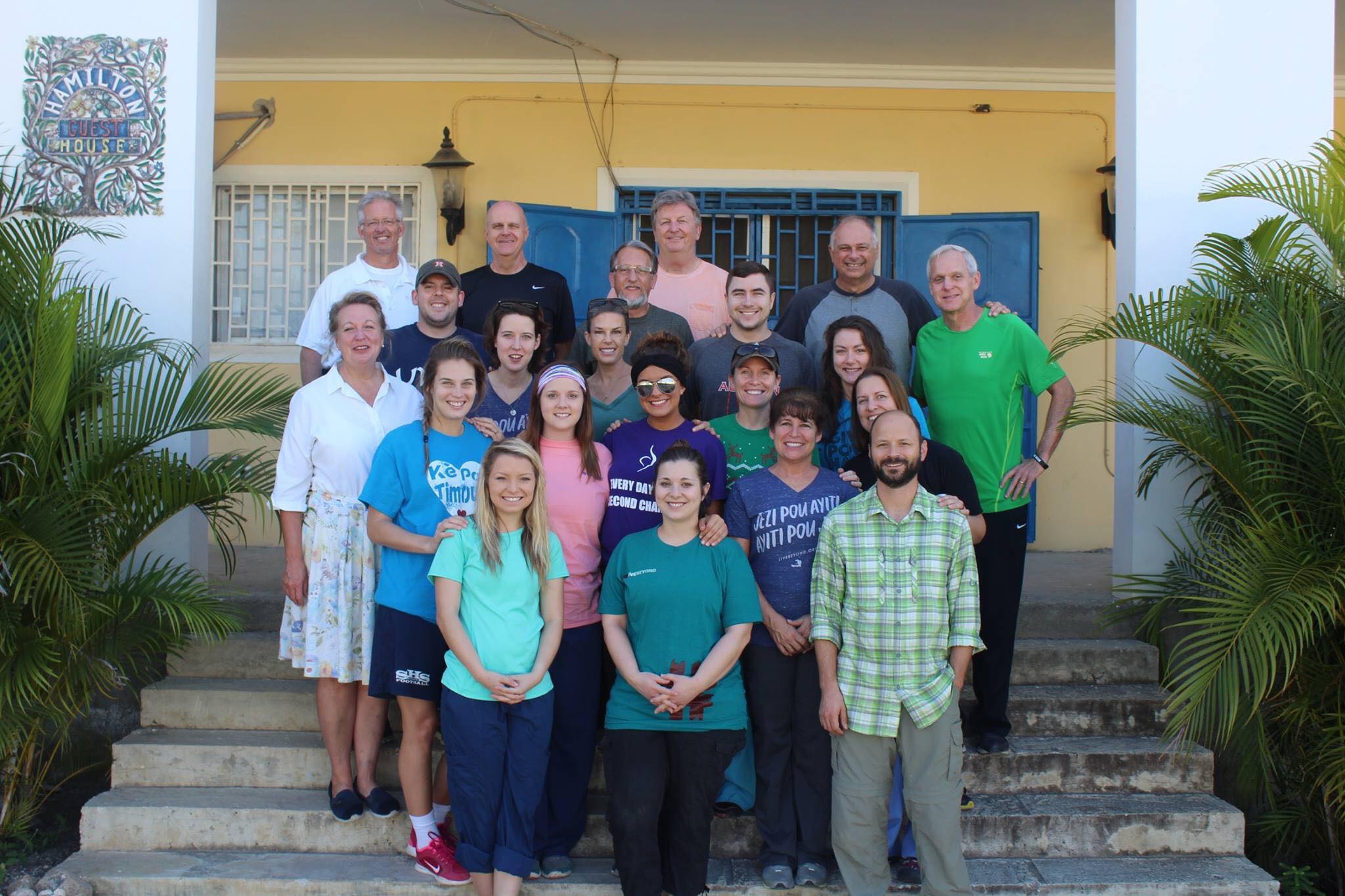 And she gave birth to her firstborn son; and she wrapped Him in cloths, and laid Him in a manger; because there was no room for them at the inn.    Luke 2:7
The Christmas story, we hear it at church, we hear it on Charlie Brown Christmas, we see it played out on church lawns all across the country.  Maybe we see and hear it so often that it becomes a little desensitizing.  Christmas is about power and impact and change coming into the world. But it is also instructional as to where to find Jesus, assuming you're still looking for Him. Are you looking for Him? Nobody has the ability to shake up your life like Jesus. I really think a lot of people know that, either consciously or sub-consciously, which is why so many are afraid to look for Him.  You can't meet Jesus and be the same.
A couple weeks ago God sent me to Haiti. I say sent me, because as little as a week before I left I can honestly say I had zero intention of ever going to Haiti. To say it wasn't on my radar would be a gigantic understatement. God had other plans, and I am forever grateful and forever changed because of His nudge. As I look back, I believe He felt I needed a fresher relationship with His Son. He wanted me to experience Christmas like never before.  I couldn't see that then, but I can see it now.
Let me go ahead and get this out of the way now. I am not saying Jesus is not in America, and I'm not saying we can't find Him at work, church, school or in our homes. Jesus transcends all circumstances and places. I am just saying, sometimes – at least for me – the walls we build around our lives (even with the best of intentions) can serve to block and distort our vision. The very things God has given me and you that can be used for His Kingdom somehow get in the way of our relationship, and we stack them up for ourselves instead of investing them back into His work.  As my friend Matt McGee says, the American Dream gets in the way of the Kingdom of God.
So, on the night of December 3rd, I laid my head down on a hot bunk under mosquito netting in Thomazeau, Haiti and thought to myself "what in the world am I doing in Haiti, I must have lost my mind." I'm pretty sure God had a nice chuckle at that comment. Seven nights later as I laid my head down on the same bunk, I said to myself "What in the world am I doing going home." A lot can happen in a week.  A lot can happen when you find Jesus.
With all my distractions from home out of the way my week began to become filled with worship and service. It seemed the more I focused on His work, the clearer my vison became. Kind of like spiritual LASIK. It got so good that by mid-week I looked over while I was in the medical clinic and saw my friend Rachel, on her knees cleaning the feet of one of the ladies we were treating. The look on Rachel's face was one of absolute joy as she carefully took her time to get every spec of dirt off of those feet. It was like watching Jesus with Peter as I looked at her face. I'm sure I've never seen a purer expression of love in my life as during that moment.
A short while later I was praying over a lady who needed several teeth pulled. It was obvious she was in a great deal of discomfort and all I knew to do was hold her hand, rest my other hand on her head and pray for comfort to come over her. As I was praying she turned slightly and looked right at me. It was right then, that I felt I was living Matthew 25. As Jesus tells us that as we minister to those who are oppressed, we are ministering to Him. Jesus was poor, homeless and persecuted by the powerful of His day. Yet He spent his time ministering to the poor, homeless and persecuted. I realized that to find Jesus, you go where He would go and you do the work that He would do. And when you get there, you make eye contact, because He is looking for you too. As the week went on, I got hungrier for Him. I wanted to see Him every day, and I did.  He was in the faces of my co-workers, in the eyes of the Haitian children in Ke Pou Timoun, and in the voices singing at church each morning. He seemed to be everywhere. Then I got my final surprise.
During the week I was fortunate enough to be able to spend a lot of time with the kids in Ke Pou Timoun (Heart for Children) as they went through their weekly routines. I made quite a few friends as the week went on.  One of the boys I met would stay late each night and go home after dinner with one of the cooks. At the end of the week we went to his village to deliver food to some of the families of kids in the program, and it was then I found out more about him. He is an orphan and was living in the street when Mona brought him to Live Beyond and asked Mama Laurie to take him in.  She said if they would let him come into the program, she (Mona) would find him a place to live and look after him. She has been true to her word. I got to see his home that day. Mona had converted an old animal pen and given it to this boy to live in. It had a door and lock and he carried a key to his home. As he smiled while he showed me where he lived, it dawned on me, his home used to be a manger. He now lives where Christ lived. The greatest gift I will get this year for Christmas is Jesus. To be invited into His home and to be blessed to care for those He cares for. "He has come to bring good news to the afflicted, to bind up the brokenhearted, to proclaim liberty to the captives and to set the prisoners free."
May Jesus be your gift this Christmas. May your heart overflow with love for others and be filled with the love Jesus has for you. May your eyes be opened in such a way that you clearly see His looking back at you.
R