"Indeed, we had the sentence of death within ourselves so that we would not trust in ourselves, but in God who raises the dead;"  II Corinthians 1:9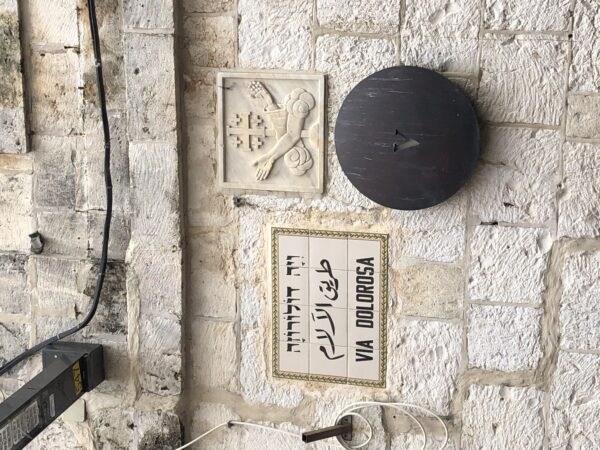 What does it feel like to live in victory? Most of us, at some point in our life, can recall that feeling of joyous celebration. That feeling of overcoming the obstacle in front of us and finally receiving the prize. It didn't have to be in sports necessarily; a test score or getting a part in a production would have delivered the same feeling. Knowing that our work had not been spent in vain.
Life however does not seem (at least recently) to afford that feeling to the majority very often. Losing, or the fear of loss, can almost overwhelm us at times. My pastor and friend, Eric Hankins said fear is the emotion we feel when the one thing we believe we need to sustain us might be taken away.  It has been said by many that we (men especially) are more motivated by fear of failing than by potential success in what we pursue. But, for a moment anyway, consider what your life would be like if you lived as though you were already victorious. Every step you took was one of victory because you knew the outcome had already been determined.
As I write, it is roughly three weeks until Easter Sunday, for a Christian the greatest victory celebration ever. Before we discuss that, we need to remember there was a lot going on before all that happened during the Passover celebration. If you will take a little time to read The Gospel of John chapters 11 and 12, you can see that a man named Lazarus had been raised from the dead. Jesus made a bold claim to His disciples at this time as well, "this sickness will not end in death, but for the glory of God…" (emphasis mine) essentially saying the that it may look like defeat but it's really victory. All this was happening some four to six weeks before Passover which explains why such a great deal of excitement was surrounding Jesus on Palm Sunday. A dead man coming back to life will do that.
So let's look, for just a minute, at Lazarus. Most of us know he died and was in the grave four days before Jesus called him out and back to life in chapter 11. That is not the end of his story, however. When you continue on into chapter 12 we catch back up with him. Jesus is back at Mary, Martha and Lazarus's house in Bethany (about 2 miles from Jerusalem) and a large crowd showed up, not just to see Jesus but also Lazarus. It seems a resurrection story has great power and a lot of people wanted to hear about it. The testimony of Lazarus was having such an impact that many came to believe in Jesus. So much so that the chief priests had now added Lazarus to their kill list, alongside Jesus. You can see it right there in John 12:10, "But the chief priests planned to put Lazarus to death also; because on account of him many of the Jews were going away and were believing in Jesus."
Put yourself into the mind of Lazarus for a minute. A friend comes to your door with a warning that death is stalking him. An enemy he doesn't know that has more power than he does is coming for him. This enemy wants to take his life. I can almost hear Lazarus laugh these 2,000 years later. Do you really think he was afraid; "let them come" was his most likely answer, "I've been dead once." That would be living in victory. Victory is living in the assurance of what is to come, as the writer of Hebrews said.
Victory does not come from a lack of suffering but is only found after we go through it. The example Lazarus followed, Jesus Christ Himself, gave us the best model. Every step He took was because He knew victory was assured, but it still cost Him His life. For us to live in victory it will cost us the same. We have to give up on the false gods that hold us so captive and follow Him all the way to the cross.
But why is this happening to me, you ask? Because you are the best hope a fallen world has. Your victorious life, lived in suffering, is what the world needs to see. I get that the exhaustion can overtake you to the point you want to just lay down and be with Jesus. Paul felt the same way. You can feel the pain the world brought in so many of his letters. In his opening to the Philippians he wrote "For to me, to live is Christ and to die is gain." He goes into a back and forth as to which is better, living here or being with Christ. His answer is relatively straightforward, dying would be best for him, but staying alive (finishing out the game before the victory celebration) is better for the Philippians, so this is what he asks Christ to allow. Let him remain so others can eventually join him in victory. But there is a cost, a real, personal cost to staying the course.
"Follow Me." Hold on to those words. We have become a "meet you there" generation instead of a follow me one. We want to chart our own path to what Jesus promises, victory on our terms is what we want. We like the thought of a "place prepared for us" in heaven, but we'd like to skip past the cross to get there. It simply won't work. Paul understood this when he wrote to the Philippians in chapter 3 verse 10, "that I may know Him and the power of His resurrection and the fellowship of His sufferings, being conformed to His death." We have to die to ourselves and the comfortable, isolated life we seek. The only way to live in the victory of the resurrection is to follow Jesus all the way to, and through, the cross.
There is fear and suffering all around us that is screaming for relief. The world is begging for an answer to its hopelessness. Now, as it was 2,000 years ago, the hope and answer they are looking for will only be found in Jesus, who endured more than any of us will ever be asked to. Live in the promised assurance of victory, not from a position of arrogance but as someone – like Lazarus – who wants to bring a message of hope to others. To bring others into Christ's victory. My prayer today is that you are living in victory and not in the circumstances of the day. That you, even in suffering, become a blessing to others. So I will close with this quote from John Henry Jowett "God does not comfort us to make us comfortable, but to make us comforters."
R