(A guest post by my lovely wife, Letia)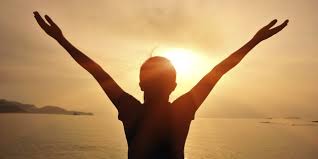 I have been on mission trips before, but never a medical mission. I recently returned from Haiti where I worked making up and handing out packages of food, l prayed over people as they left the clinic and l recorded the weight and blood pressure of pregnant women and gave them rice and beans for lunch. But as we talked about our day each evening, everyone kept saying how wonderful it was to work in the scabies clinic. Now, scabies likes to get in the same warm places on your body that chiggers do, so you can imagine that you get to see some private parts. I really don't want people to see my junk and l certainly do not want to see anyone else's, so l kept putting off working with scabies patients. But, it was the last day and I decided I could no longer be a whus.  The first little lady comes in and off comes the shirt. I'm kind of rubbing around on her looking out of one squinted eye until we get that blouse back on her. But then I start rubbing cream on her arms. I am rubbing her hand and our eyes meet. And at that moment l saw such love and gratitude. We sat there staring into each other's eyes with an indescribable connection and I realized the power, beauty and radiance of gratitude. I got a small taste of how the Lord must feel when we look at Him with adoration and gratitude.
1 Thes. 5:18 says "Give thanks in all circumstances for it is God's will for you in Christ Jesus." We all want to be doing God's will. WE ARE IN GOD'S WILL WHEN WE ARE GRATEFUL!!
Gratitude reminds us of what God has done and can do and lets Him know that we are calling on Him as All Powerful Savior, Provider, Healer and Comforter (to name a few)
Gratitude changes lives and sometimes it is easier to see in a place like Haiti. The gratitude of a mother whose daughter's life was saved by Dr. V–both mother and daughter became Christians and eventually so did the father who was a voodoo priest. The gratitude of whole villages who are receiving food and want to know more about the people who are providing it. The gratitude of people who have jobs and dignity and purpose because they now work at Live Beyond. The gratitude of families who are reunited because they don't have to put their children in an orphanage because they can't feed them. The list is exhaustive.
Here I was going to quote some more Bible verses, but then I went to a funeral. My friend Amanda was diagnosed with cancer 14 years ago. She has never been in remission. She was always taking chemo, or undergoing radiation and had so many surgeries l don't think anyone can remember how many. Yet she never talked about herself. She "tried to have fun every day"–her words. She never complained. As people were talking about her life, it dawned on me–she could be the most joyful, captivating, radiant person in the room because of gratitude.
When first diagnosed, she set the goal of seeing her children graduate from high school–she did. Then she wanted to see them graduate college–she did. Her daughter Margaret got engaged and she just wanted to see her get married–she did. (After spending the first part of the week in the hospital). Margaret is one of the prettiest girls you will ever lay eyes on but Amanda once again was captivating at that wedding. She was breathtaking!! I actually gasped when I saw her and I was not the only one). And, finally, she wanted to see her son Garrett, who wants to be a coach, work as a grad assistant with a good football program–she got to see him get a position with Coach Saban.
Amanda wasn't just grateful for these milestones. She was grateful in everything. It's so fitting that l am talking about her today in Community Bible Study because we started in CBS together over 25 years ago. She has continued to be involved with CBS or BSF and always does her homework and volunteered in the children's ministry as recently as a year ago. One of the many times that she was in the hospital, someone brought her a prayer shawl, so she started knitting them for other people. She played the bells at church when she was able, and when her hands got too shaky to knit and she finally had to take to her bed, she said that she could still address envelopes and sign cards, so she volunteered to send birthday cards to the home-bound.
As I sat at Amanda's celebration of life and RESURRECTION, (which of course she planned down to the last detail) I realized that I didn't have to go to Haiti  to see the radiance of gratitude. I had the most beautiful example of that radiance in the life of my friend–and I am so very GRATEFUL!
L