"I don't need to pray for a lighter cross, I need to pray for a stronger back."  – Missionary in Indonesia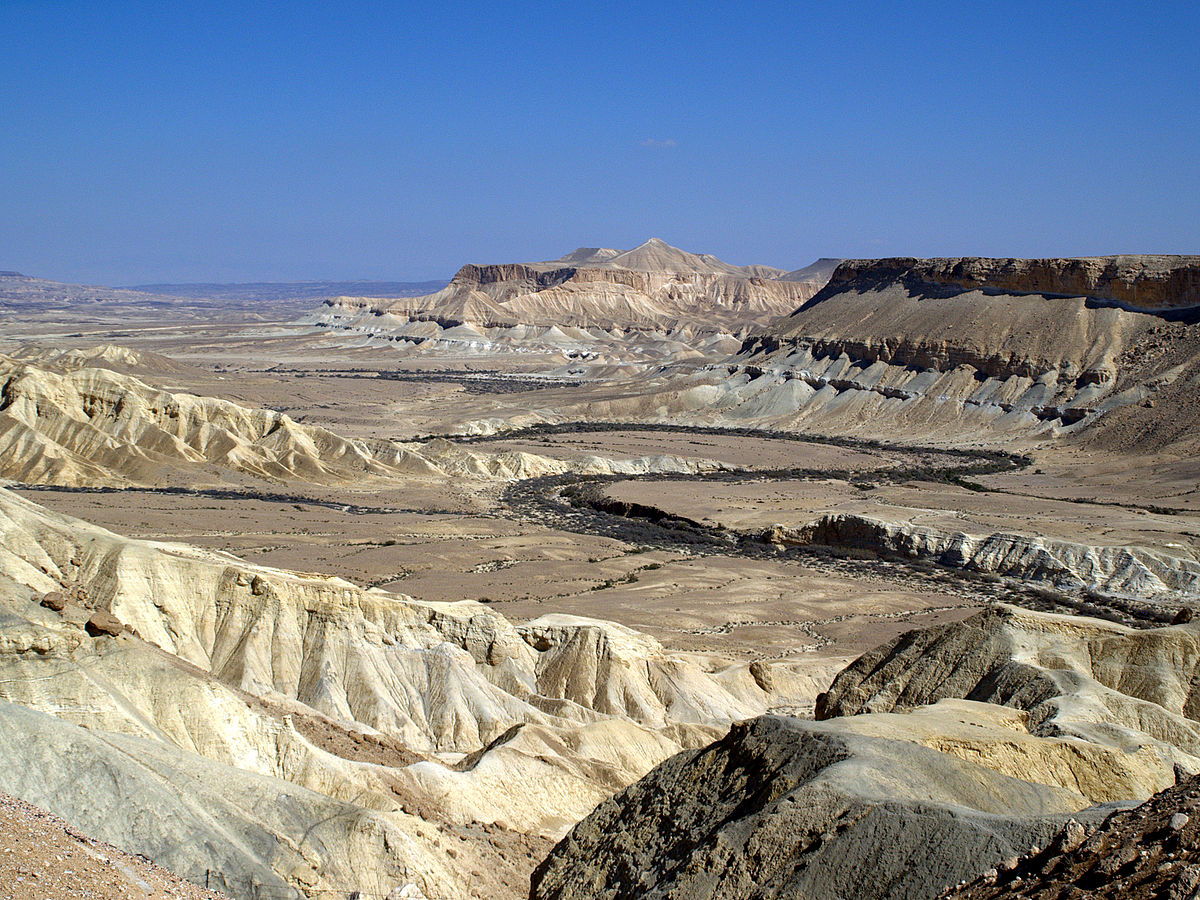 Generally when we travel we try to search out beauty. It doesn't matter whether its the mountains in winter with the snow covering them, flowing rivers, or the colors of leaves changing in the northeast. We all seek out environments that bring us to a place of peace, tranquility and comfort in our surroundings.
When Letia and I went to Israel, we started on the coast in Jaffa and then moved on to Galilee and the Jordan valley. The green and fertile bounty of the land was certainly something to see. You get a real sense of "the land of milk and honey" when you see it. But then, after a few days, we headed south toward Jericho and the Dead Sea, and we found ourselves in the wilderness. It looks just like you picture it in your mind; harsh and unforgiving. A place where it's a struggle just to survive.
There is a lot the bible has to say about the wilderness, and if you check you'll discover almost every person we read about in the Bible had a wilderness experience. The list is long and includes: Abraham, Joseph, Elijah, David, Naomi, John the Baptist, Paul, and Jesus Himself. This isn't everyone, but you should get the point. The wilderness is waiting for all of us.
Some people may not relate to the Bible, but they can certainly relate to a time in the wilderness. All you have to do is keep breathing and one day you will find yourself there. It doesn't really matter how you got there, (some are led, some are chased, and some go there for refuge) what matters is what you discover when you get there. Two answers are waiting for you in the wilderness; you get to discover who you are and you get to find out who God is. When you are in a place that strips everything away, you get to decide if you want to depend on yourself or on God. Life becomes that simple.
We have some dear friends who understand what it's like to be in the wilderness. They got sent there by a devastating attack on the health of a family member that was unseen and uninvited. For over two years they struggled to find answers and relief. But, as I have talked with them over these last couple of years, the one consistent thing I hear from them is that they were not alone. They may have been thrown into the desert, but they were not abandoned. When it seemed like everything was attacking them, they saw clearly that God never left their side. He alone was their defender in their circumstances, even though He didn't immediately take them out of them. 
I said earlier that you can find two things in the wilderness. That is probably too short a list and is certainly not exhaustive. Because at least one other thing waits for you there. Redemption. God is a redeemer of His people. Paul collided with Jesus on the Damascus road and then spent three years in the wilderness, preparing for the redeemed life Jesus called him to. John the Baptist told people to repent and sent them home from the wilderness knowing the Kingdom of God was at hand. Naomi left Moab bitter and defeated only to find redemption in Bethlehem and ultimately bounce the grandfather of David on her knee. Jesus defeated the devil with the Word of God, and left the wilderness to bring us all redemption at the cross. Redemption is such a sweet word. All of us need it, and it comes only through Jesus. 
Wherever you find yourself today, don't fear the wilderness. As my friend Jack Hester says, "God will not keep you from what He can use to perfect you." It may look like a dry and thirsty land, but sometimes we are able to see the power of God clearest there. The circumstances you find yourself in are not what define you, but they can be used to reveal the ultimate grace of God in your life. 
"Behold, I will do something new, now it will spring forth; will you not be aware of it? I will even make a roadway in the wilderness, rivers in the desert. The beasts of the field will glorify Me, the jackals and the ostriches, because I have given waters in the wilderness and rivers in the desert, to give drink to my chosen people." (Isaiah 43:19-20). 
R